An experienced, committed team.
Our team of industry experts are committed to aligning stakeholder interests by delivering innovative, independent advice and services to our clients.
We have specialists in both Defined Benefit and Defined Contribution pension schemes, asset allocation and manager research in liquid and illiquid asset classes, both from qualitative and quantitative perspectives.
We also have significant expertise in scheme governance, risk management and oversight as well as climate change and ESG specialisation.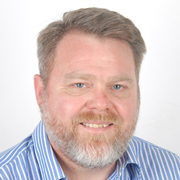 Dean Wetton
Managing Director
Dean Wetton, BComm (Hons), MBA, CFA, Managing Director, founded Dean Wetton Advisory in 2009.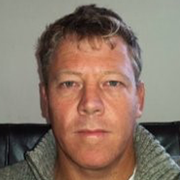 Craig Tilsley
Head of Quantitative Research
Craig Tilsley, B.Compt, CFA, is Head of Quantitative Research at DWA and has over 20 years industry experience.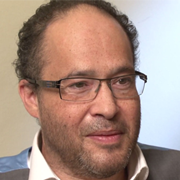 Damian Mitcham
Head of Client Service
Damian Mitcham, BA, is Head of Client Services at DWA providing expert asset liability modelling, economic scenario generators and reporting solutions.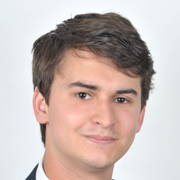 Peter Osthwaite
Investment Consultant
Peter Osborn-Barker, MSc, IMD, manages the day-to-day running of clients, providing investment updates, regulatory support and dealing with ad hoc queries.

Caroline Janaway
Project Manager
Caroline Janaway provides internal project support and analysis to DWA
Paul Boerboom
Paul Boerboom is a Member of the DWA Investment Advice Oversight Committee.
Paul is Founder and Managing Director of Avida International, a practitioner and specialist on best practice pension management; Avida clients include Shell, Unilever, Metro, Ahold, Q8, Randstad, ABN AMRO pension funds and The Pensions Trust. Paul was educated at Harvard and Wharton; formerly with Shell.
Martyn Dorey
Martyn Dorey, FIA, provides risk, governance and investment consultancy services at DWA.
He is Vice President of the Guernsey Chamber of Commerce, and chairs their Finance, Tax and Legal sub-committee. He has won national awards for innovation, including the Society of Actuaries award for 'Paper of the Year' for his work on modelling dependencies. Martyn is also an industry partner to the University of Leicester Actuarial Faculty.
Neil Warrender
Neil is Managing Partner of LPR Consulting LLP which provides compliance, accounting, company secretarial and general business support to mainly small financial services firms.
He also acts as Compliance Officer to a number of small firms including DWA UK's former principal. Formerly Director of Compliance and Accounts at RAB Capital plc, Neil was responsible for compliance, management and statutory accounts and for managing new fund launches. During his time at RAB, Neil project managed more than 20 fund launches. In 2006 Neil was chosen by AIMA to be one of 15 experts advising the European Commission on hedge funds. Neil successfully trained as a chartered accountant with Ernst & Young and his roles since include a spell on a supervision team with the FSA.
Stephan Breban
Stephan Breban, BSc, is a member of the Advisory Board at DWA.
Stephan was Head of Private Equity Research at Russell Investments. Before that he founded City Capital Partners and was a consultant at Watson Wyatt, where he built the alternatives research capability and headed the private equity research team.
A robust service offering
Our services include strategic investment advice, manager research and fund selection, ESG and TCFD reporting.
We also offer market knowledge and intelligence services including Default Universe Comparison, Operational Due Diligence and Value for Member reporting.